Play Me, I'm Yours
---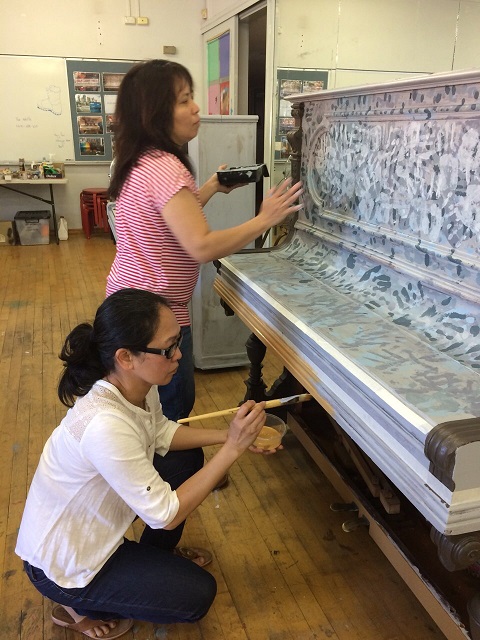 Play Me, I'm Yours
Presented by Arts Centre Melbourne
Imagine ... pianos popping up in the most unexpected places around Melbourne. Their only request to passers-by: "Play Me, I'm Yours". These particular pianos have been beautifully decorated by community artists from all over Melbourne and will be out on the streets this summer for YOU to play.
Touring internationally since 2008, this artwork by British artist Luke Jerram has reached millions of people worldwide with over 1,700 street pianos in 55 cities across the globe, from New York to Sao Paolo to London. And following a hugely popular season in 2014, they're returning to Melbourne.
Extended Families is excited to be a part of the popular participation program running for two weeks over January and February 2018. Our Vietnamese Families with Special Needs Group were invited to design and decorate one on the pianos for this year's program. It was a whole group effort with the design being the creative work of one of the parent's in the group. The design itself is about community featuring the hands of the children in the group traced directly onto it and then painted. Other parents from the group helped with decorating and painting.
Thank you to Arts Centre Melbourne for the opportunity to participate. So stay tuned to the location announcement, pull up a stool and enjoy!
Dates
19 January – 4 February 2018
Daytime and Evening
Various locations at Arts Centre Melbourne, CBD and selected suburbs
FREE, suitable for all ages
Full location details and a program performance schedule is available from www.streetpianos.com.au
Play Me, I'm Yours is A Betty Amsden Participation Project.